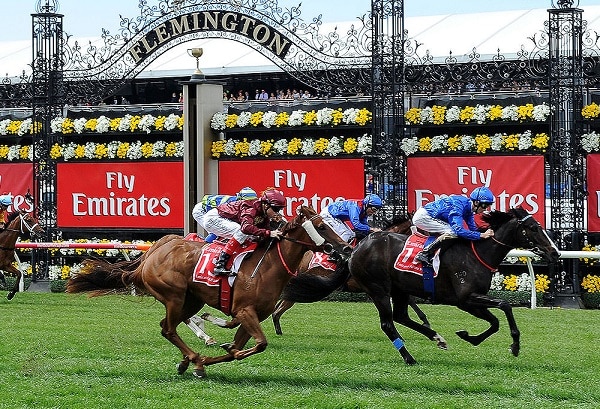 The Melbourne Cup, held every year on the first Tuesday of November, has been around for over 150 years. And it has a prize money of more than $6.2 million! (In 2016, it was $6.2 million)
The first ever Melbourne Cup was run in 1861 over a distance of two miles, and the winner was the horse Archer.
The prize money for the first Cup in 1861 was 1,420 Pounds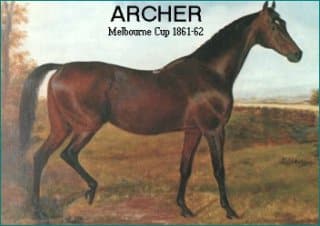 Over 100,000 people come to see the Melbourne Cup –the largest ever attendance was in 2003 when more than 122,737 people attended. The big crowd was on hand to see Makybe Diva win her first Cup in 2003.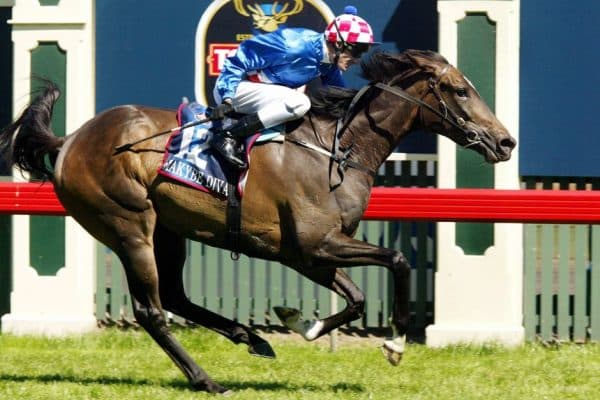 Makybe Diva, a British-bred, Australian-trained thoroughbred racehorse, became the first horse to win the Cup on three occasions (2003, 2004, and 2005)
Only five horses in the history of the Melbourne Cup have won the race more than once, including Archer, Peter Pan, Rain Lover, Think Big and three times Melbourne Cup winner Makybe Diva.
Michelle J. Payne, an Australian jockey, became the first female jockey to win the the Melbourne Cup in 2015
The youngest jockey to win was Peter St. Albans in 1876 on Briseis aged 13 (actually 12 years 11 months 23 days)
WWI and WWII stopped most major races in Australia, but not the Melbourne Cup
The Melbourne Cup was first filmed in 1896. The first radio broadcast of the Melbourne Cup was made by the Australian Broadcasting Company in 1925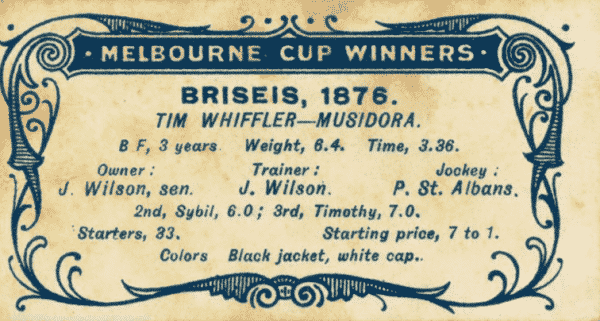 The Cup is made up of 34 pieces of hand-beaten eighteen carat gold and a lathe-produced base
Russia won the Melbourne Cup in 1946. FYI: Russia was a horse
Approximately 100,000 bottles of champagne are estimated to be consumed over the four days of the Melbourne Cup carnival
Australia's famous race house, Phar Lap's heart was 6.2kg; whereas the average horse heart weighs 3.2 kg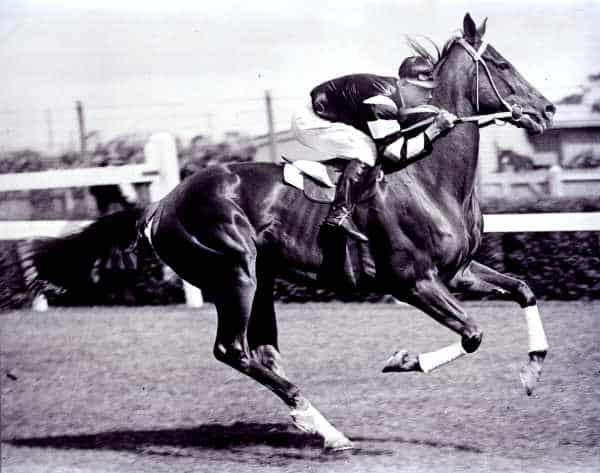 English woman Jean Shrimpton wore a dress that was 10 cms above the knee and caused fashion sensation during the Cup carnival in 1965