Reading Time:
4
minutes
Angela and Brendon Argyle have just come out of four weeks of harvesting at their Orange farm. Picking all day from six in the morning to late afternoon, they are thrilled with their output this year – some 300 gms of produce.
It came from 60,000 flowers – all carefully handpicked, stripped and dried.
The Argyles are saffron farmers, their company Argyle Australian Saffron one of a small number of saffron producers in this country.
Saffron (Crocus sativus) is the most expensive spice on the planet. It comes from the thin, long, crimson-coloured stigma of the purple-hued flower of the low-growing saffron plant. (In the company logo, the 'y' in 'Argyle' is a y-shaped thread of saffron).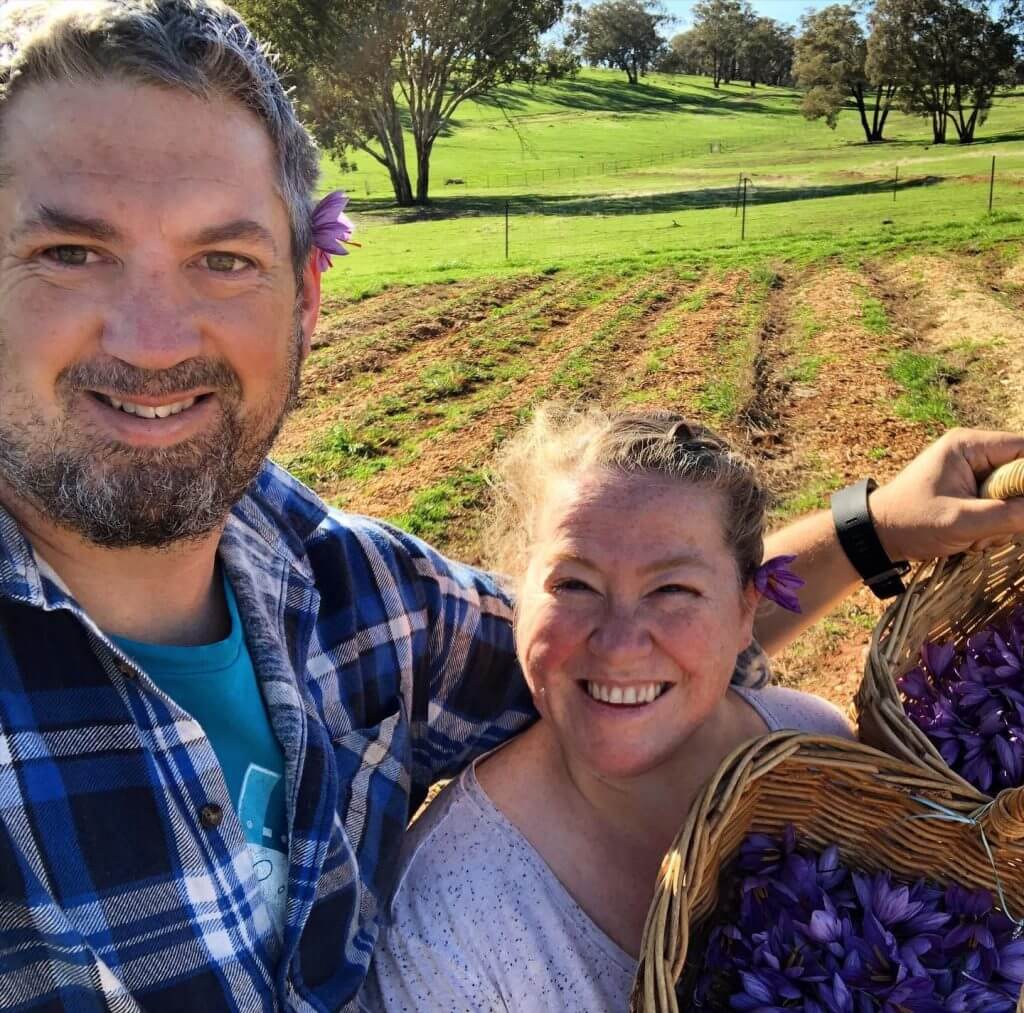 "We pick the flowers just as they start to open," Angela Argyle describes. "We don't want them to be in the sun for too long. Around 240 flower stigmas make up our signature one-gram jar of premium saffron. It is potent enough to flavour at least fifteen family-sized dishes."
It is as they say: no matter how subtly you attempt to use it, the alluring scent of saffron always shines through. Not only for flavour, saffron is also known for its healing quality. Finally, India cuisine's cherished kesar has made its way Down under.
The bushfires early on notwithstanding, it's been 'perfect saffron weather' this year, Angela reveals – a bit of rain, cold nights and sunshiny mornings. The flowers have been plump, including in many cases, "5-stigma beauties".
And even though all the flowers have been picked for this season, Angela is still out in the paddock early mornings in the one-degree frost.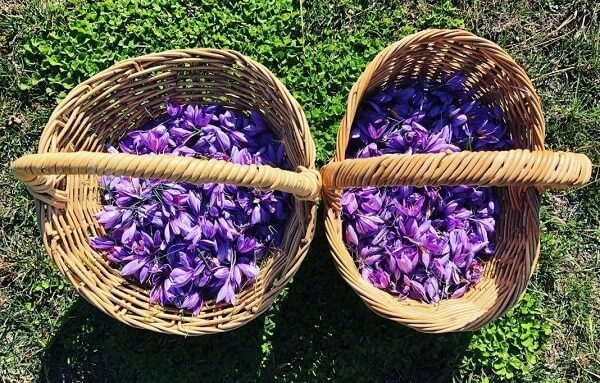 "We are now tending the plants daily by weeding and watering so that the corms can grow and multiply under the soil," she says, caressing the leaves. "Many people have asked to buy the corms (the rounded underground plant stem) so they can grow their own saffron. These will be available in November. We'll spend the months keeping the mounds healthy."
Now in their fifth year, having survived the bushfires, they were looking forward for the first time to have pickers to help them. When the pandemic meant that the usual help of travellers and backpackers was no longer available, the Argyles picked the whole crop themselves.
"The process includes individually plucking all the flowers by hand before the sun comes up, carefully drying them, and then extracting the stigma. The process can take up to six weeks to complete, as there were over fifty thousand corms underground. Corms also have to be dug up and replanted every four years because they multiply themselves."
Angela and Brendon first started growing saffron in 2017, after leaving their corporate jobs in Sydney to move to Orange in regional NSW.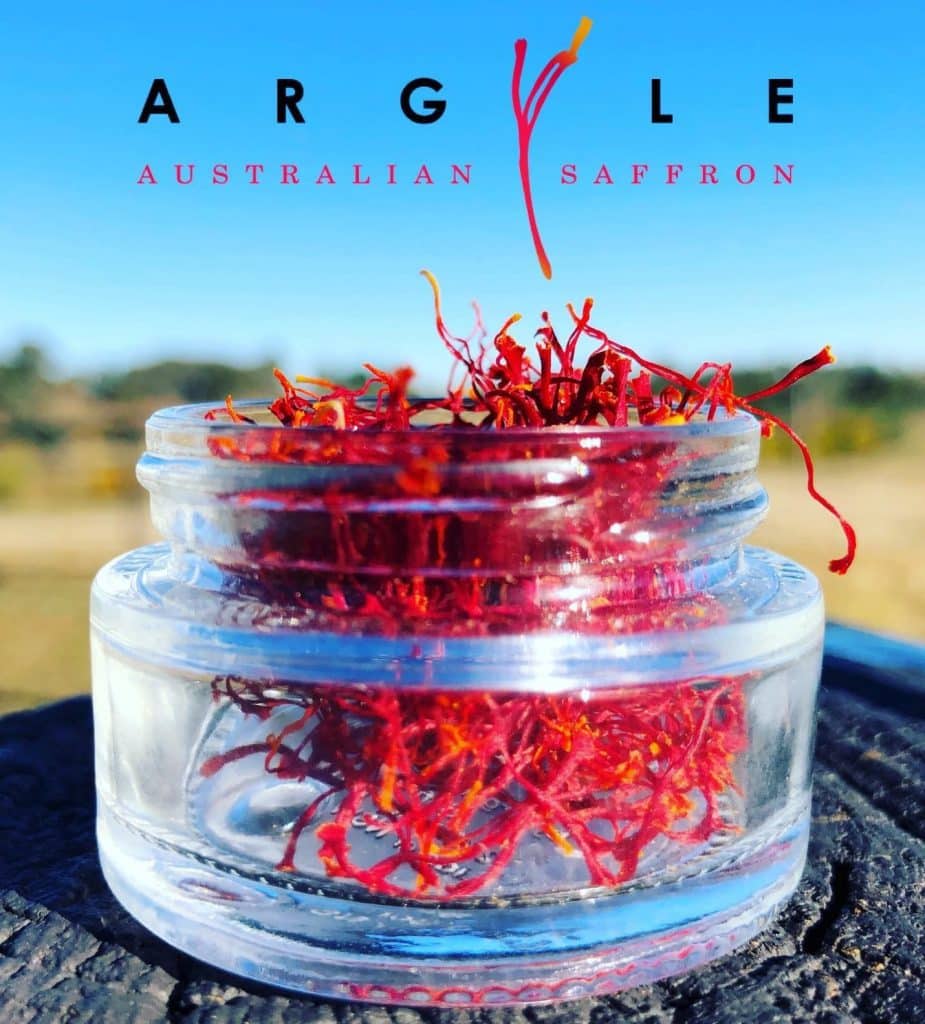 "We purchased five thousand corms of saffron to test the soil and environment, with each corm costing approximately $1.20 to $1.50," Angela tells Indian Link.
"The saffron market in Australia boomed quickly after, with more Australians looking for something unique and unusual to cook with."
Orange is the perfect place to grow saffron, Angela says, because of its cold winters, hot, dry summers, and free draining soil. (Little did they know growing kesar in a city named Orange was clever wordplay on India's beloved spice!)
Very soon, the Argyles invested in almost thirty thousand corms of saffron to plant and grow. From a commercial point of view, Argyle calls saffron 'the perfect spice.' If stored in a cool, dark cabin in air-tight containers, it will last indefinitely; hence it won't go stale if it doesn't sell immediately.
"The domestic market for the spice has boomed in the aftermath of the pandemic and social isolation," Angela reveals. "Now, people are looking for new recipes to try more than ever. They are experimenting with their food and demanding more Australian products."
One of the largest pre-COVID-19 challenges was that imported saffron from European countries was much cheaper because of cheaper labour available – and because the saffron was unregulated. "It's possible that the product was tarnished, or simply a facsimile. But now Australians are demanding local, safe products that have not been imported. Customers want products from producers they know and trust, high quality saffron that has been grown in places they recognise."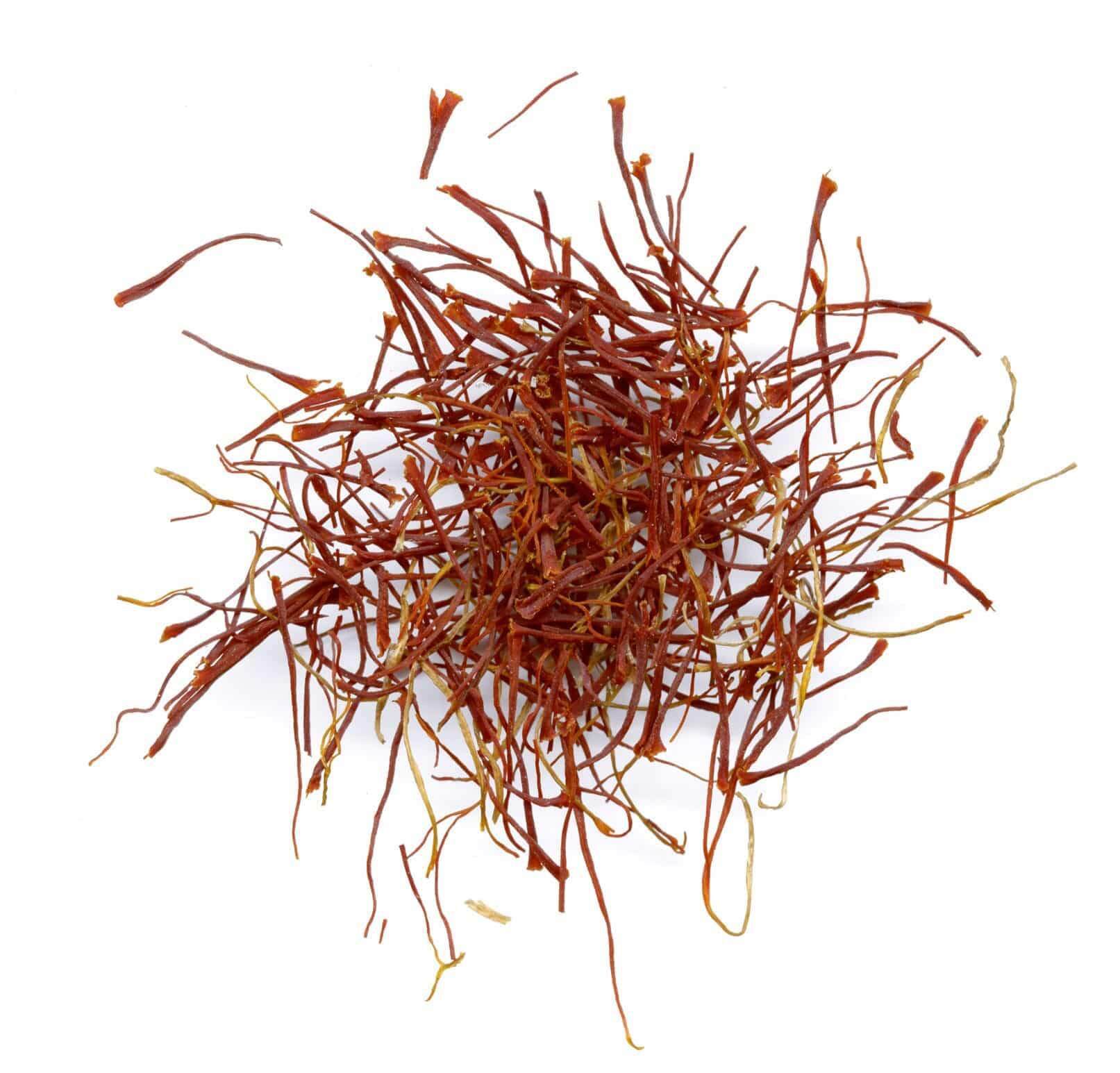 Angela Argyle makes an argument for Australian saffron to be amongst the best in the world, despite it being a relatively new product. Tasmania is the biggest producer though, producing and selling several kilograms of saffron a year. The Argyle farm is already close to selling out the 300 grams it produced this year.
Well-known as the 'prima donna' of the spices – just a pinch of saffron is required to completely elevate a dish. As a dried ingredient, it needs water (or warm milk) to draw out its aromatics. It is used for both food colouring and flavouring in our own cuisine, elevating our desserts as well as elite meat and rice preparations. Across the world, it finds use in risottos, paellas, teas and cakes (and frequently in medication for women's ailments and in beauty products like facial serums).
The Argyles themselves use it multiple times a week in different recipes, putting it in cheesecakes, cookies, Turkish delight, crème brulees, apple crumble, ice cream, lamingtons, scrolls, scones, bagels, pumpkin mash, and once, even in a saag dish.
Angela commends it for its health benefits and excellent taste, explaining that her children too love the taste of the spice.
It comes as no surprise, that one of her daughters is named 'Saffron'.
With Rajni Anand Luthra and Rhea L Nath
READ ALSO: Cuppa campaign to help Assam's tea workers