Reading Time:
3
minutes
Growing up, Jamel Kaur Singh travelled the world with her family as ambassadors of Australia and Sikhism. Her father Dya Singh is well-known as one of the most famous Sikh artists in the Western Music scene internationally. In his troupe were Jamel, her younger sisters, Nepalese table maestro Dheeraj Shrestha and other musicians. Together, they not only entertained their audience with arts but also embraced the diverse cultures they came across during these trips.
"We had the most eclectic upbringing," the 46-year-old tells Indian Link.
Jamel is a cultural advocate, a performer, a financial consultant, an entrepreneur and an author. On a mission to rid the world of racial intolerance and bullying, she has come up with a travel series for children, parents and teachers, titled The World is Our Playground.
As part of this initiative, Jamel wishes to come out with 10 books – two of which are already published. In all the books, the protagonists remain the same – Australian siblings of the Sikh faith named Nanak and Tara who discover the beauty in cultural diversity as they visit new nations. The first book was set in Vietnam and was released in February this year. The second was about their adventures in France. The third and fourth instalments are in Philippines and Greece. They will later transport readers to Australia and Italy.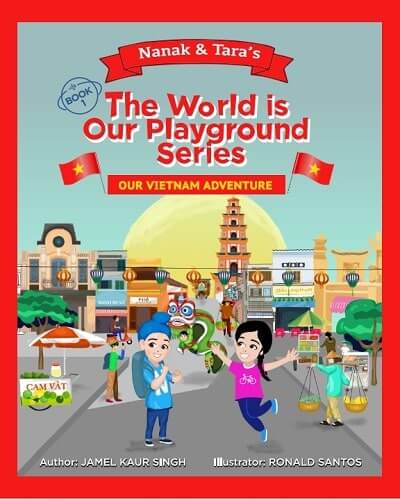 "The World is Our Playground series is especially written for primary school-age children to introduce and expose them to the different characteristics, cultures, beliefs, food, geographic location, and language of people in various places around the globe," Jamel explains. "It aims to build awareness of the existence of this distinctness in cultures. I've written these books in hope that at an early age, there is prevention of rampant occurrences of racism and bullying around the world."
Jamel wants to create social change in cultural responsiveness, not just in schools but also in the corporate world. Why she thinks so strongly about the cause, is a story worth telling.
Jamel Kaur Singh was born in England. She moved to Australia with her Malaysian-born parents in 1981. She was 4 at that time. "My grandparents were born in Punjab and migrated to Malaysia. My Dadaji was a Sikh missionary and my Nanaji was a tailor with the police department."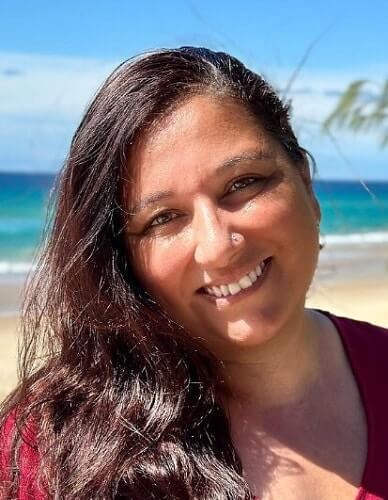 After moving to Adelaide, Jamel's parents started the Sikh Society of South Australia and later the Multifaith Association of South Australia. "My mum Jessiee has been a peace advocate. I remember when I was only 11, she used to make me take the minutes of the Multifaith Association meetings. In hindsight, this experience gave me great depth, understanding and respect for all religions and diversities."
The books Jamel is writing are to promote understanding and give people an opportunity to discuss and decipher their own cultures. "If you as a family sit at the dining table and eat dinner, that is the culture in your house; in someone else's house, everyone may sit on the couch and watch TV while eating. None of it is good or bad; it is just different. As long as we can respect each other and understand these differences, there can be acceptance and unity."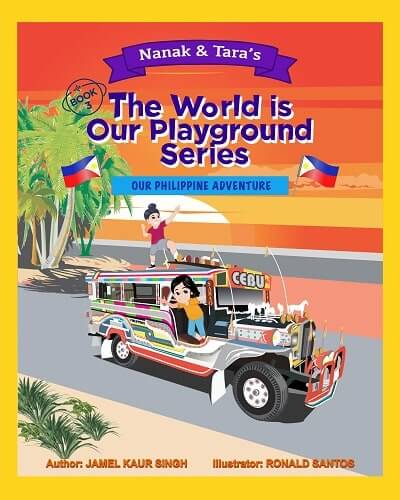 Obviously, Jamel has based her book's main characters on Sikhism. "I want the joora (hair bun under the Sikh turban) to be normalised," she says.
For the last 20 years, Jamel Kaur Singh has been visiting schools in Australia to conduct sessions on cultural education. "It will be hard to change the corporate world; might take years even," she rues. "But if I start with the five-year-olds now, then that means in the next two decades, we will have a society of open, positive and diverse humans that relish cultural differences and are not stereotyped by them, are not shackled by them. We can build next generations that embrace diversity, understand that the foods we eat are from different corners of the world, that everyone is an immigrant (in Australia), either in this generation or four generations ago."
The book's central characters, Nanak and Tara, also represent Australia's true diversity – a nation made up of citizens from across the globe housing people that migrated here generations ago.
READ ALSO: The Rainbow Brain: Celebrating Autism-ADHD individuals