Reading Time:
2
minutes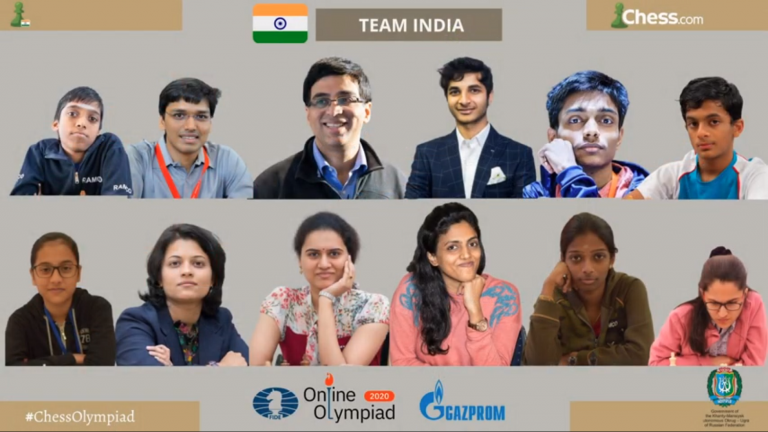 India and Russia have been announced joint winners of the Online Olympiad this year. The chess duel came to a dramatic finish after an appeal made by India, saying three of its players were disconnected from the server.
"We just told FIDE that three of our players – K. Humpy, Nihal Sarin and Divya Deshmukh were logged out due to server crash during the second match of the final," said the team's captain Srinath Narayanan. "We had asked for a fair solution – a replay of three games."
Fédération Internationale des Échecs (FIDE) President Dvorkovich explained in a statement that the Appeals Committee had examined all the evidence provided, as well as information from other sources about an internet outage.
"After being informed of their considerations and in absence of an unanimous decision, and taken into account these unprecedented circumstances, as FIDE President I made the decision to award Gold Medals to both teams," he said.
The FIDE President's decision was welcomed by the Indian chess fraternity. ln the nail-biting finals, watched by more than 60,000 people online, all six games between India and Russia ended in a draw.
The Indian and Russian teams emerged victorious after beating talented chess teams from over 160 countries around the world.
President of the Russian Federation Vladimir Putin had greeted all participants at the beginning of the tournament.
"I am confident that this momentous international tournament will be a worthy substitute to the 44th Chess Olympiad, which, unfortunately, was postponed due to a difficult epidemiological situation," he said.
READ ALSO: Indian-origin German cricketer makes women's T20 history