Reading Time:
4
minutes
Like so many of us who've moved to Australia from overseas, Poonam Jeet Sokhi and her family were spurred by adventure and the promise of a prosperous life.
Growing up in Ludhiana, Punjab, she went against the grain to pursue Agricultural Engineering, working for a renowned agricultural organisation before moving to Melbourne in June 2019.
Though Sokhi's husband found a job in his industry quickly, for Sokhi, this proved to be more challenging than initially expected – that is, until she found Sisterworks, a not-for-profit social enterprise offering training, education, and support to migrant and refugee women.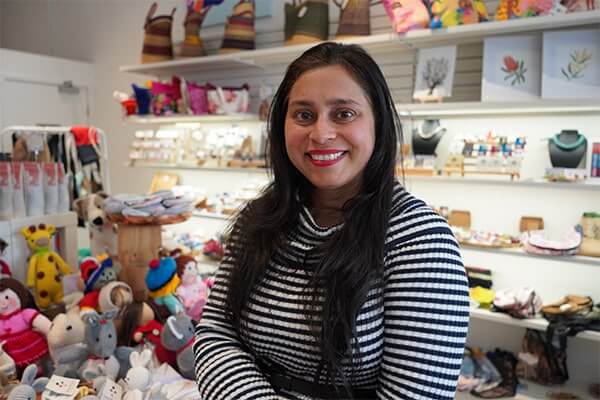 It was the boost she needed to find her current Product Support position.
"The name 'Sisterworks' is so connected; when you call someone sister, you are ready to help them with the core of your heart," says Sokhi. "Sisterworks played a major role in upgrading my skills. I found what I was missing under their guidance."
MIGRANT BARRIERS IN THE WORKPLACE
Whilst education and language proficiency are substantial barriers, for Sokhi, the biggest difficulty was adapting to Australian culture.
"During my degree, they taught us never to ask questions during interviews," she reflects. "The first interview I had here was for a product manager role, and I was confident I was going to crack it with my skills and experience, but at the end when they asked if I had any questions, I said no. I got a call a few days later, saying they couldn't hire me. They felt I wasn't interested because I didn't ask questions."
View this post on Instagram
Crucially, employers' preference towards 'local experience and qualifications' means migrants struggle to have their previous qualifications and experience formally recognised. A 2018 Multicultural Affairs Queensland report found 49 in every 100 skilled migrants have skills, qualifications, or experience which aren't being utilised in the workforce.
Instead, migrants are encouraged to requalify locally, volunteer in their sector to gain 'local experience' or start over in another field entirely. After completing the Overseas Qualified Professionals program at Melbourne Polytechnic, Sokhi spent three months volunteering for an agricultural organisation in a role comparable to her previous one.
"You're questioned when you say you're not ready to volunteer – 'if you're so passionate about this field, why can't you?'" says Sokhi. "There is financial pressure, and we can't manage with the Indian money we bring, so you choose any option you get."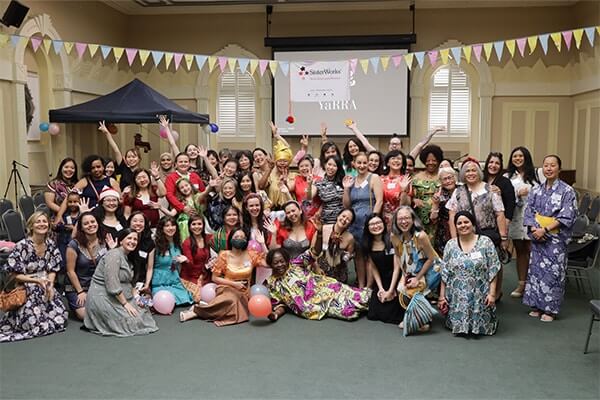 To overcome the 'local experience' barrier and acclimatise to workplace culture, Sokhi found herself working as a sales assistant at Aldi.
"Previously I was a Product Manager, but when I went to Aldi, I was scanning items, stacking shelves, cleaning the floor – it was not my cup of tea," she says. "I was getting injuries; it's like someone asks you to run a marathon without preparing, I was always on my toes."'
WORK EMPOWERS WOMEN
Several months into her time at Aldi, Sokhi reached out to Sisterworks, who provided Sokhi with one-on-one mentoring to gain valuable insights on the interviewing process and helped her identify and connect with organisations in her sector for interviews.
Having now found her stride, Sokhi is giving back through Sisterworks' speaking engagements and spreading the love across her own networks.
"All praise goes to Sisterworks and the efforts they put in. Even after a year and a half I'm connected with them," says Sokhi. "I have a strong relationship with other Sisters and I'm always there if they want me in future."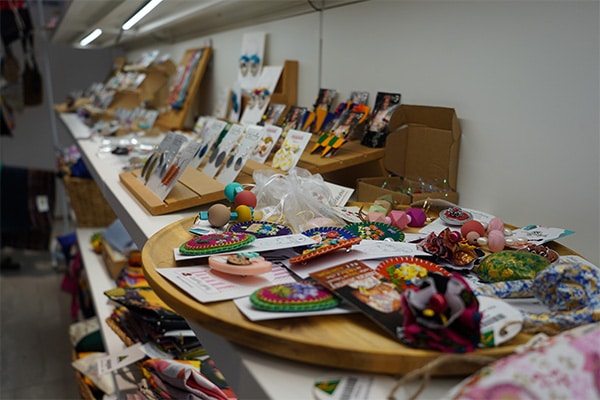 Founded in 2013, Sisterworks has empowered over 2000 women to date; their empowerment hubs in Abbotsford, Dandenong and Bendigo offer many vocational programs and employment support and mentoring. Run heavily on donations, Sisterworks is a safe space for these 'Sisters', who remain part of the community even after they find work.
Recently, Sisterworks opened their 'Crafted Culture Café' in Richmond, employing Sisters with retail and hospitality training and platforming products crafted by Sisters.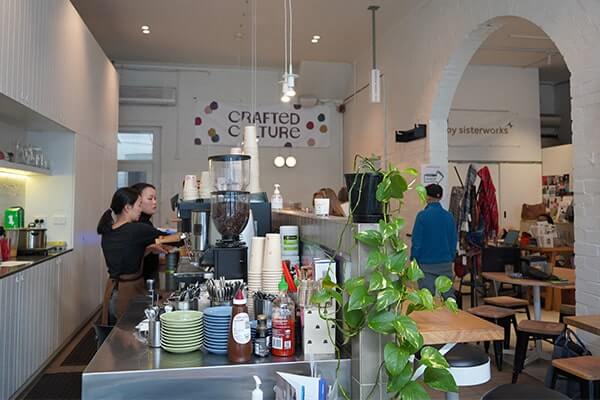 Sokhi hopes to one day start her own engineering business with her husband, using what she's learnt from her journey to employ and empower more skilled workers. Meanwhile, she advises others in her position to reach out.
"Skilled or not skilled, a lot of us aren't confident talking to others; when I first moved to Noble Park, the [Indian] women were confined to that area, but I tried to break that circle and go beyond our own community. I want us to open up because nobody's going to judge, and if you need a mentor or guidance, reach out. You'll feel the difference in yourself and your confidence."
Sisterworks' 'Crafted Culture Cafe' and shop are located at 104 Bridge Road, Richmond; all purchases go towards training, education and support for Sisters.
READ ALSO: What India-trained women could do to succeed in Australia's tech sector