Reading Time:
3
minutes
A control-freak patriarch is a familiar figure in fiction, the toxic masculinity and deplorable parenting offering a fertile backdrop for many a story to germinate.
Indian playwright Mahesh Dattani's well-known play Hasmukh Saab ki Wasihat comes from this genre. It sees the protagonist Hasmukh Mehta, who has established complete control over his family and his wealth like many other patriarchs, outshine them all by controlling his family even after his death – by means of a sinister will.
Much like a puppeteer, he has his family (even his mistress) dancing to his will, both literally and figuratively.
The play became the latest offering in the theatre scene in Sydney's Indian community, presented by Preksha Art and Culture Inc and directed by Suparna (Bobby) Mallick.
Written more than a decade ago, Hasmukh Saab ki Wasihat continues to hold relevance today, given it dwells on universal themes like family discord and power struggles. It was made into a film directed by the critically acclaimed Dattani himself, featuring a stellar cast.
The story revolves around Hasmukh Mehta, a rich businessman who controls his employees and his family alike. He unapologetically defends his extra martial affair, blaming his caring and complying wife Sonal. She becomes a victim of his blame game and suffers his sarcasm in silence. His timid son Ajith Mehta resents his father's authoritarian ways but gives in nonetheless. Even his feisty daughter-in-law Preeti puts up with his bullying and pretends to obey him, while they all patiently wait to inherit his wealth after his death.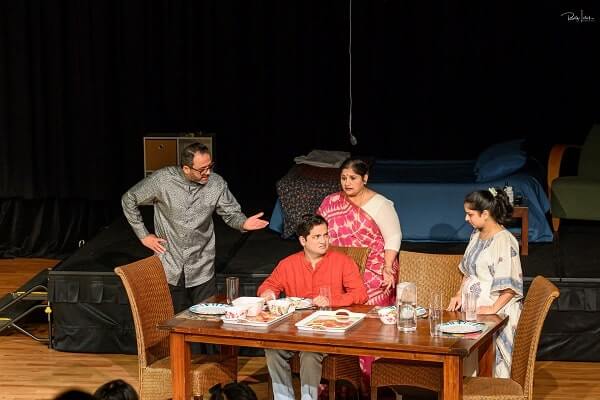 And yet, Hasmukh Mehta ensures that the family gets neither the anticipated wealth, nor the freedom to live as they please. His wasihat (will) has a 21-year caveat that imposes his fashionable mistress Kiran Mukherjee to live with his family and manage their financial affairs.
Things start off as per Hasmukh's plans but soon Kiran Mukherjee turns the family around with her smarts and sensitivity. The timid wife Sonal and the savvy executive Kiran eventually acknowledge each other's strengths and develop mutual respect, thereby foiling Hasmukh's plans.
Rushi Dave in the lead role of Hasmukh Mehta gives an outstanding performance in a sort of double role – managing both avatars effortlessly. Perhaps he would have been even more convincing if he looked a little older on stage than he did.
Manisha Belani as the long-suffering wife Sonal matched Rushi's performance. Though her response during a major turn in the play could have been more effective, her subtle barbs on her husband's extra marital affair were understated but sharp.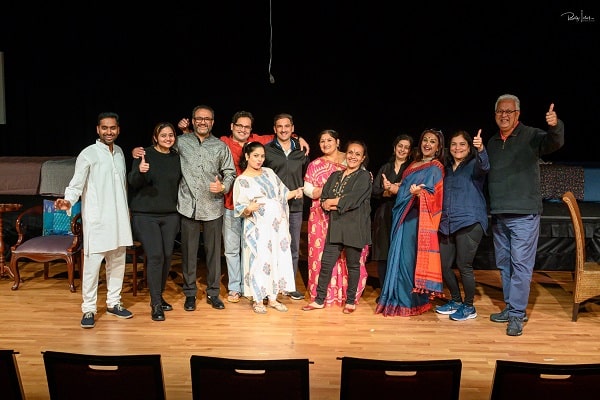 Sourabh Datar invoked the audience's sympathy as the dutiful son constantly bullied by his father. Priyanka Datar as the cheeky daughter-in-law did a good job, but the medicine swapping scene was not as impactful and serious as it could have been.
Rima Sen as the smart and stylish mistress was very convincing, especially as she pointed out how generation after generation women become passive victims and let themselves be exploited. Many people in the audience nodded silently in concurrence.
Director Bobby Mallick successfully garnered the creative energy of her talented team in presenting this play.
The stage craft was cleverly managed in some crucial scenes and the setting was almost on par with the movie. Mittal Bhavsar's supporting role added to the significance of the play. The stage management by Neela Bhole, lighting by Sagar Agashe and sound effects by Sameer Bhole added richly to the production's impact.
It is not hard to predict a few more shows of this well-made play across Sydney and other cities.
Read More: Through Our Lens: South Asian writers bring migrant stories on stage