Reading Time:
5
minutes
Alicia Vrajlal- Founder, Draw Your Box
My great grandparents migrated to Fiji from Gujarat in the 1930s and 1940s as tailors. My grandfathers both became businessmen in Suva, where my parents were raised before they travelled to Australia and New Zealand for university.
As a Fijian Indian woman, I've struggled to be heard and understood within the wider Indian community, and I've questioned where I really fit in within the realm of brown-ess.
"You're not a real Indian… because you're from Fiji and can't speak proper Hindi," I recall another Indian woman telling me when I was at school.
"You're Fijian Indian… oh yeah, you do look a bit Islander," a white person once said.
I now realise my Indo-Fijian identity is special, giving me a different perspective as I dedicate my journalism to covering South Asian issues. The uniqueness of my identity makes my heart sing, and no one can take that away from me.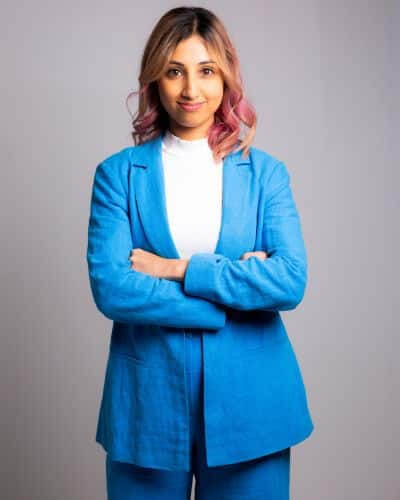 Fuzz Ali- TV Personality and Content Creator
My identity is one born in sugar cane fields, under the whip of imperialism. My first ancestors (quite literally) arrived on the first boat to Fiji from the subcontinent. The Leonidas, deemed a "labour ship" (a polite substitute for slave ship) departed Calcutta, India on 3 March 1879. By the time it arrived in Levuka, Fiji on 14 May of the same year, thousands of years of history were erased for many like me. Sure, there are threads of connection to somewhere from which my ancestors came, but I daresay I may never know where that somewhere is.
My somewhere has always been Fiji. Indeed I was born in Sydney in 1987, the year of the first coup when that sense of our collective somewhere was shaken, though I did return home to the islands to be raised until I was 18. In my experience those who went searching, always found themselves longing for home – for their place where their history began. Perhaps the perpetual dilemma of the Indo-Fijian from that era of our history to date has been to assert his or herself as something from the somewhere we all call home.
Today, I assert myself as a proud Fijian of Indo-Fijian heritage, a race crafted on the slave ships that carried 61,000 of us over 37 years from the Subcontinent to the Pacific. We are an anomaly but integral part of that Pacifica community. We laugh loudly, have free spirits, love people, and are always late! All despite being bruised from being told that perhaps we did not belong. Today, new generations of Indo-Fijians embrace with strength their Fijian-ness because, in the words of the famed Fijian statesman Jai Ram Reddy "Fiji is our only home. We have no other. We want no other."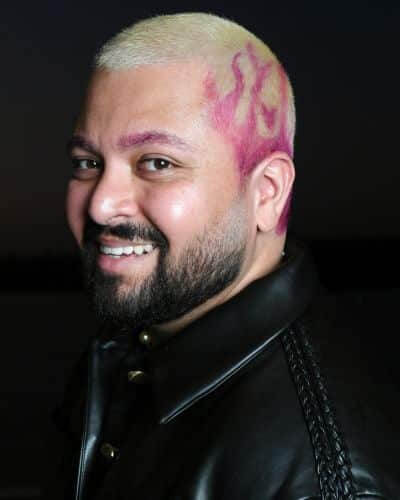 Nilima Rao- Author, A Disappearance In Fiji
When I was younger, the Fijian Indian part of my life, that part of me made me feel less of a sense of belonging. I wasn't quite Australian, and then I'd go to Fiji, and I wasn't quite Fijian Indian, and so it diminished my sense of belonging. I feel like as an adult, as I've come to understand my heritage better and have come to embrace it more, it's given me a much greater sense of belonging because I belong to multiple communities. I belong in Australia. I belong in Fiji. I belong amongst Indians across the diaspora. I think it has made me feel like I belong to more of the world and that more of the world belongs to me. That sense of belonging is increased for me because of all the 'hyphens'. Every hyphen gives me another community that I belong to.
Salvin Sarun- Author, Fiji-Baat
My identity as an Indo-Fijian is incredibly important to me. I am a descendant of Tamil Girmityas and my Mandraaji identity lives through me in the way I speak Fiji-Baat, cook food and observe various cultural traditions that are unique to my community.
When I talk about my identity to people, it's crucial that I include traumatic but important historical events. These are part of who I am.
My identity comes from all my ancestors, whose knowledge and teachings help me in the work I do.
Having nearly lost the Tamil language in my family, I self-published my series of children's books called Fiji-Baat, to help young people and children who might not be able to speak their mother tongue, know that their identity is valid.
Now, as an Australian citizen, my hope and dream is to give back to the Australian community. The place where I have been able to celebrate my Indo-Fijian, Queer and Australian identity.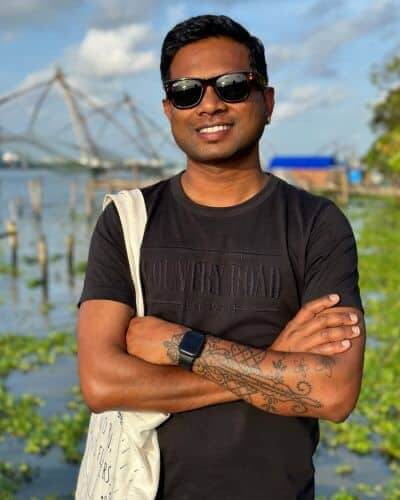 Shivanjani Lal- Artist and Curator
For me being Indo-Fijian is the foundation of who I am, and why I make the work I make.
As a practising artist, for the last 10 years I have been using stories and images of the women of my family to inform the artwork, I make that explores in big and small ways stories of migration and indentured labour through the intimate stories of my family.
This year I had a large-scale installation work as part of Campbelltown Arts Centre's exhibition: The National. The work Aise Aise Hai (How We Remember) used cast sugar cane to create a field that asked audiences to walk through the work as a way to consider the history of indenture and Australia's responsibility within that context. I loved how many people from our community came through and witnessed and shared their feelings about our past and our potential future.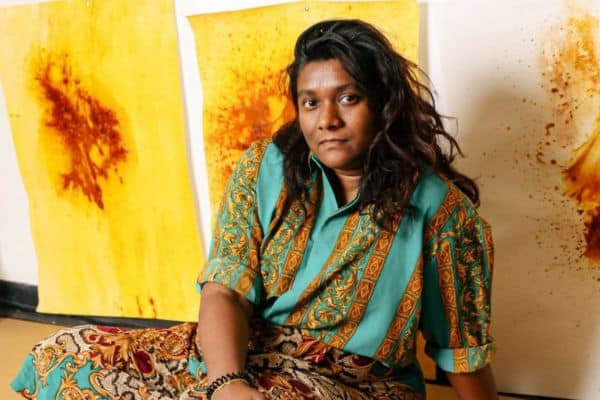 Navishkar Ram- Writer
My Indo-Fijian identity means so much more than being solely an identifier. It is a salient reminder of the historical injustices faced by my community, of the enormous hardship that my ancestors dealt with constantly. However, my Indo-Fijian identity is also about the resilience and capacity of my people to overcome that adversity, to adapt and make the most out of harrowing circumstances that would have broken most. It is, fundamentally, about being connected to a story of deprivation and punishment, just as much as it is about hope and triumph over those same forces. My Indo-Fijian identity is a tapestry of many voices, woven into a grand design and painted by the diversity of who we are today. It's a tangible feeling that nudges me warmly to learn more about what we can do to be better together. It is about connection, about growth, and unity