Reading Time:
3
minutes
Contemporary arts performance The Durga Chronicles has won the 2023 Breaking Ground award in Dance at this year's Green Room Awards, announced this week.
Staged at North Melbourne's Arts House in September 2022, the production is a collaboration between Dr Priya Srinivasan, Philipa Rothfield, and Uthra Vijay. It features multigenerational group Keerthana Women's Choir and classical Indian dance performed by Dr Srinivasan.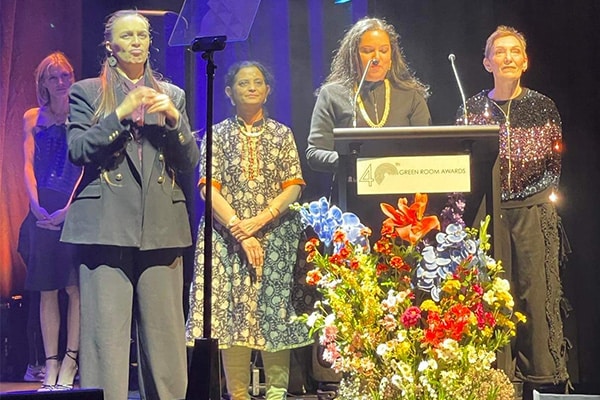 The show explores gender-based violence, invoking the goddess Durga, a symbol of feminine strength and calling for collective action. The incorporation of movement, voice and multimedia elements in the production has been praised by critics.
Artistic Director of The Durga Chronicles Dr Priya Srinivasan says the win is historic for diverse communities.
"It's not just for me I've won. I feel like I've brought all our communities along," she told Indian Link. "I want us to have a stage where our works of excellence are seen and for us all to have a place in funded spaces."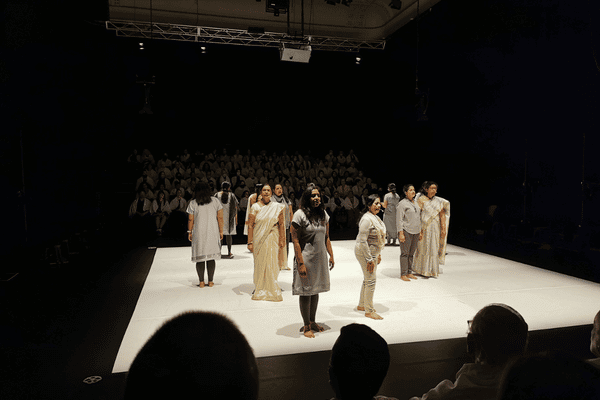 The Durga Chronicles was also nominated for the Outstanding Creation in Dance award, and Best Visual Design in Dance for Govin Ruben's lighting design.
Dr Srinivasan hopes the win will help platform more diverse artists and their performances.
"It feels incredible that classical arts are being recognised and it now opens a possibility for so many others to come through the gate. Fingers crossed that maybe there is change and we can be supported," she said.
Established in 1982, the Green Room Awards recognise outstanding achievements in a variety of performing arts disciplines. The awards are peer-assessed, and are coveted as one of the most significant awards in Australia's arts scene.
Dr Srinivasan says structural changes to the awards are necessary to better reflect the work of diverse artists.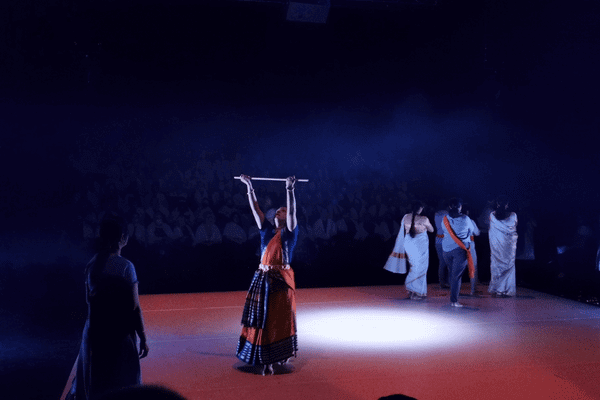 "I hope more of us that can be considered for all the different kinds of practices we do, but I also think we need different categories," she said. "We were very lucky [to be nominated], but it doesn't ensure other's people work will unless the categories reflect the work we are doing, so I think the structures need to change for there to be longevity of thinking."
Dr Srinivasan says the win is also promising for deeper discussions around gendered violence.
"I feel like a topic such as the prevention of violence against women doesn't really get performed on stages. For it to be rewarded, I think that's really fulfilling and telling, that people can hear the dark stories and not just the stories of light."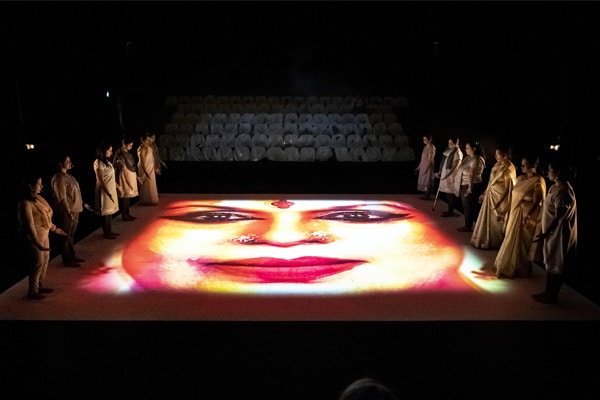 Dr Srinivasan and her collaborators plan to remount the production later this year at Bunjil Place, working with local violence prevention leaders in the City of Casey.
"Our goal to take the show to audiences all over Australia and the world, but we must do it carefully and we're not in a rush," says Dr Srinivasan. "It's not about the product, it's about the process and engendering conversations about violence that don't put people's backs up."