Reading Time:
3
minutes
The lucky thing about Hinduism and our way of life, is that inclusion of all kind is welcomed: Vasudhaiva kutumbakam. (Literally, 'the whole world is my family'). Given that Indians in Australia are known for their ability to integrate well, here's to another way of standing out with our unique hyphenated identity – 'Aussi-fying' our Diwali!
Here are some ideas for a Diwali in Australia.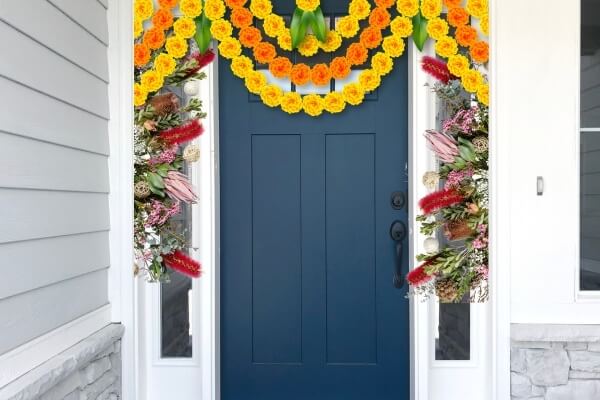 Decorations: An Aussie thoran
The thoran, a door decoration, is the Hindu equivalent of a Christmas wreath. Hung at the top of the main threshold, it is intended as a festive sign of welcome. It is traditionally crafted out of mango leaves (a symbol of plenty) and marigold flowers (a symbol of passion and creativity). Today however, it is made with cotton, satin, crystals, wooden beads and other materials, but its intent remains the same.
As Indian-origin Australians, surely we can make ours with pinecones? Gumnut and gum leaf thorans, now there's another idea for you.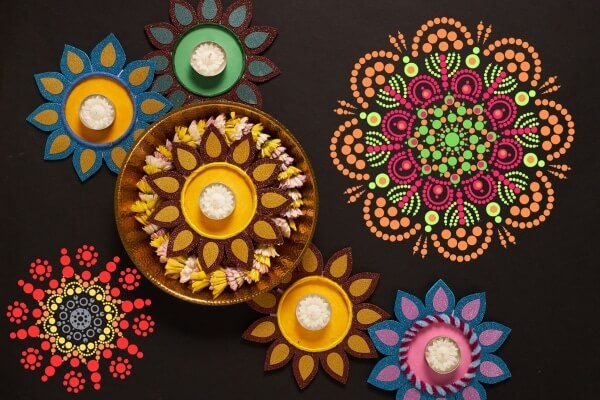 Indigenous-inspired rangoli
Rangolis – floor paintings with rice powder – are another typical Indian sign of welcome that could be given the native Australian treatment. Try an Indigenous-inspired design – what a wonderful way to mark Diwali in Australia.
For flower carpet rangolis, how about native flowers, seashells, gumnuts, pinecones, banksia candles?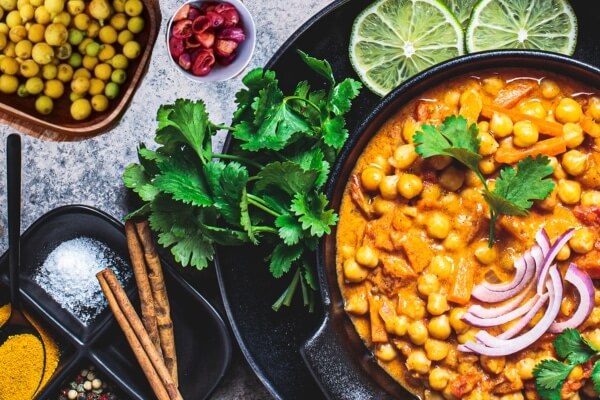 Native Australian ingredients in your curry
Impress your guests with your experiments marrying Indian cuisine with native Australian foods. There's a whole new world there waiting to be explored! How about akudjura (bush tomato) chutney with your corn chips? Dips made of curried native plums? Care for some mountain pepper berry flavoured curry? Kachumber salad with munthari berries sounds like a winner.
Dhanya Samuel, food blogger and Indian Link contributor, also suggests the use of mountain pepper to make pepper chicken or bhindi fry; lemon myrtle in lemon mint coolers and in chilli pickle, tomato relish and garlic chutney; finger lime salsa topping for roasted papads; New Zealand spinach or warrigal greens cooked with dal; Australian native yams cooked in paneer style preparations, and paperbark instead of banana leaves in which to steam your fish.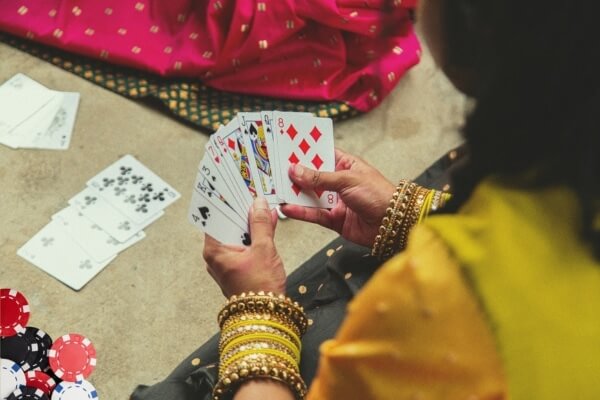 Taash party: A casino theme
This could go down well at Diwali, especially if you follow the Punjabi tradition of indulging in a spot of gambling, which, may we remind you before you protest, is sanctioned at Diwali. And of course your adopted culture has its own gambling traditions, such as Two-up. Enough said! So start off with Two-up, and then transport your guests to the world of high rollers. Move on to a full-fledged casino set up, with games such as blackjack, roulette and poker. Of course, you'll play with fun money, to get the thrill of the real casino, without the risk. Think however, what to do with the kids if you are bachche wale log!
READ ALSO: NSW Premier wishes local Indian community ahead of Diwali