Reading Time:
4
minutes
The date is December 16, 2014. We are in the heart of Sydney's business district at the historic Martin Place. The city is reeling from the Lindt Café shootings. Five people search for answers – a young woman running away from violence arrives with $480 stuffed in a sock, a homeless woman is fighting on the city streets for survival, an elderly couple is struggling to cope with the loss of their daughter, and a security guard is searching for peace. How the lives of these five protagonists intersect, resulting in some shattering consequences, becomes the story of a new bAKEHOUSE play titled Human Activity.
"The play is about how we deal with trauma individually and as a community," playwright Katie Pollock tells Indian Link. "It's about what it means to be human in a violent world – how our personal responses can either perpetuate or interrupt cycles of violence, and how we show compassion to each other in the face of devastating losses."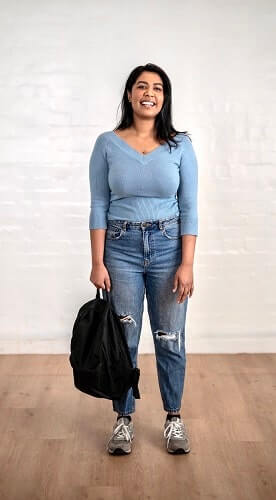 While the play doesn't directly address the events of the Lindt Café siege – when a gunman held 18 people hostages – the story is "heavily informed by the mood of the city at the time".
Personally, the terrorist attack strongly affected Pollock. "I think it changed our view of Sydney as a safe and easy-going place – a safety that the privileged among us took for granted but those from more marginalised communities always knew was a lie," she adds.
About Human Activity
Human Activity is made in collaboration between Sydney-based theatre company bAKEHOUSE and Parramatta-based Nautanki Theatre.
Interestingly, the idea to write the play was conceived even before the Lindt Café attack happened. Suzanne Millar, the artistic director of bAKEHOUSE, got to discussing ideas of writing a play with Pollock in 2014. The company had commissioned a play titled Jatinga and wanted Pollock to write a response piece. Jatinga, which made a debut in 2017, is inspired by the lives of girls impacted by sexual slavery in Mumbai's Kamathipura red district.
Pollock travelled with the team to Mumbai, and her experience there inspired some characters of Human Activity. The play kept maturing from them on, and newer characters came to life in Pollock's notes.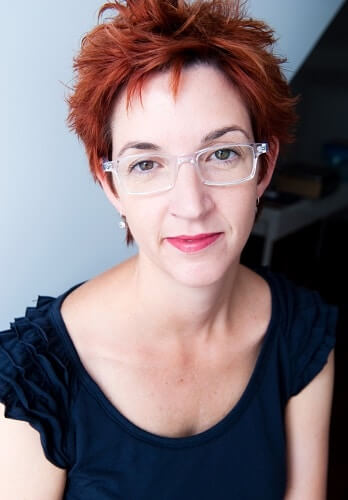 "In early 2020, just as COVID was closing everything down, Hannah Clarke and her children were murdered by her husband," Pollock recalls. "I was upset by that incident, and in the quiet space of lockdown, I revisited the play with a new urgency to spotlight the scourge of domestic violence. The play then took on a more robust shape with deeper emotional and political resonances."
Rather than calling her play a sequel to Jatinga, Pollock thinks Human Activity is simply a companion piece.
When asked, Pollock cannot seem to pick her favourite character.
"However, I have a real soft-spot for Jana, the woman who is 'currently between residences' and sleeps rough in Martin Place. She could be any one of us women after a series of bad life events, and any one of us could be her," she shares. "But I also love Mum and Dad. I love their humanity and the life experience they carry with them like a heavy suitcase with a broken handle. I love the innocence and optimism of Arti, and even Neal, the hapless security guard who creates much of the chaos of the play, is doing his best and battling his own conditioning."
bAKEHOUSE and Nautanki Theatre Company
bAKEHOUSE has been producing independent theatre for many years staging work across many venues in Sydney including Seymour Centre, ATYP, Riverside theatres, griffin, and NIDA parade theatres.
"Our work has focussed on the untold stories of our communities providing a platform for emerging artists and artists of colour working alongside experienced practitioners," informs Millar, the director of Human Activity.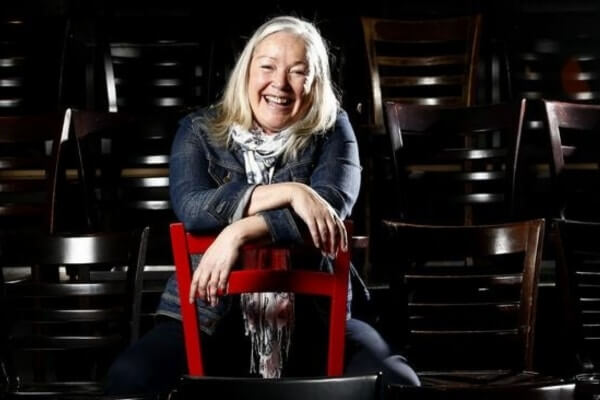 Nautanki was launched in 2012 with a mission to deliver cultural storytelling in a South Asian context.
The two independent organisations have brought back a number of artists who were in the original cast of Jatinga. "Trishala Sharma and Karina Bracken are both Indian Australians, Teresa Tate Britten is a Filipino actor and Claudette Clarke is an actor of African-Caribbean heritage," Millar adds.
This partnership between bAKEHOUSE and Nautanki is forged to change the traditional ways of working in the Sydney theatre sector.
"Our traditional systems are developed to suit the graduates of our training institutions and often not providing space for emerging artists," she explains. "Partnering with Nautanki is one way we hope to be able to continue to build change and transformation into our ways of working."
Human Activity is showing at KXT on Broadway from 15-30 Sept, and at Riverside Theatres Parramatta 5-7 Oct,
READ MORE: Maa Ki Rasio: Director Pratha Nagpal's tribute to her mum