Reading Time:
3
minutes
When Julia Finn MP, Member for Granville, observed at AHIA Diwali 2023 that the Festival of Lights is becoming more and more widespread given skilled migrants are increasing, she was being remarkably prescient.
In the week to follow, every major mainstream organisation – government, corporate, educational institution – would organise a Diwali event.
Whether a fundraiser, a lunch or a morning or afternoon tea, the event would involve extravagant themes of India – in the outfits, décor, food, entertainment – with diyas galore, and plenty of talk about the power of light in uplifting lives and souls.
Of course, AHIA, short for Australian Hindi Indian Association, has been doing this for nearly 30 years now, its Diwali celebration being its flagship event. Perhaps Julia Finn has herself been to a few of these, given she seemed very well-acquainted with the nuances. In her suitably picked yellow silk sari, she took to the stage with stories of Diwali, such as Ram returning from exile, and the legend of Narakasur (that last name, by the way, in perfect enunciation).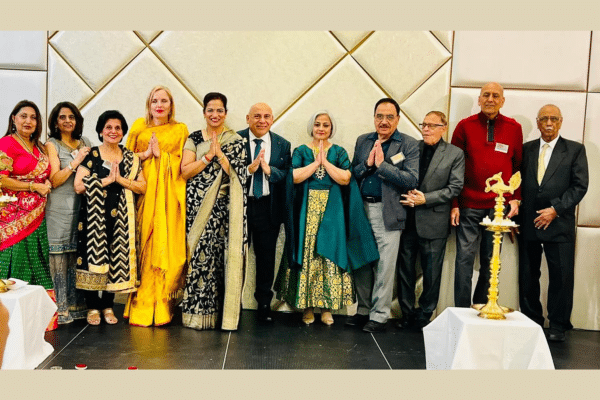 She also congratulated AHIA for "thirty years of amazing work, especially with seniors."
She noted, "Community groups do much to lower social isolation and help new migrants. (AHIA has shown it does this with) care and compassion, which are values at the core of Hinduism."
In the other highlight at AHIA Diwali 2023, Hills Shire Council Deputy Mayor Reena Jethi provided some food for thought for the gathered Diwali revellers. "When we say Jai Siya Ram, we are invoking the name of Sita before that of Ram, only to stop right there," she observed. "Sita's story, for all her sacrifice, remains sadly forgotten. Perhaps it's time we remind ourselves of Sita's strength and ethics, her self-control and her education, values which became her power. Perhaps it's time to remind ourselves that Sita's story gave more credibility to that of Ram."
There was a lesson in there for all that were listening to her.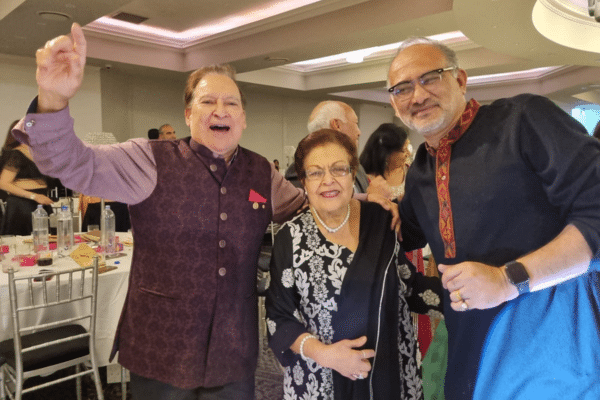 No doubt it is one that Sushma Ahluwalia, President of AHIA, and her trusted lieutenant Meeta Sharma (Vice President), both women inspirational in their own brand of feminism, will recount in the future. As they flitted around to make sure the guests were comfortable and the proceedings smoothed on, they were supported strongly by the elegant Preeti Thadani, one-time executive member and MC on the night. Preeti handled efficiently the lucky draw segment, and when she opened the floor up for dancing, she was the first one on to shake a well-heeled leg!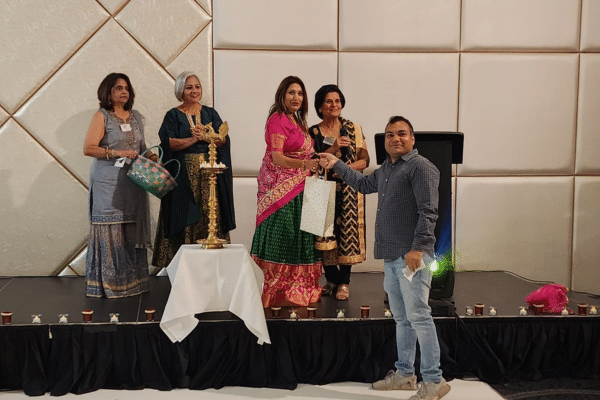 Crooner Daxa Chauhan was pleasantly surprised to see the floor quickly fill up with dancers, of all ages too, such was her songlist, so carefully picked.
The beautiful dancers of Swastik Dance Studio, just prior, must surely have inspired Daxa – they impressed with their appropriately selected numbers, lovely costumes, and pleasing choreography.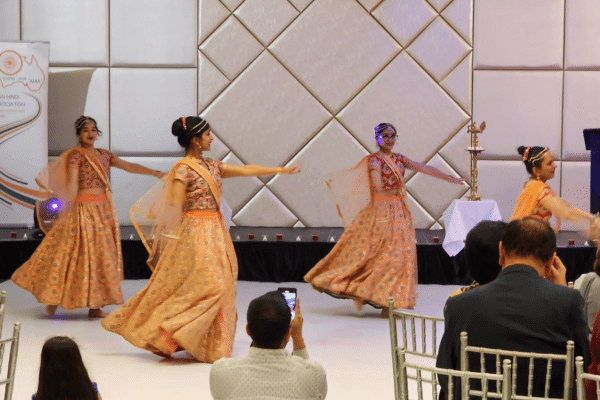 A truly scrumptious Diwali dinner by Ajay Deshwal completed the evening most satisfactorily.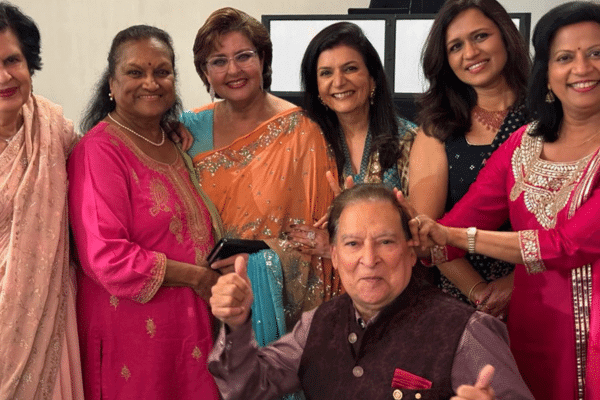 To end, though, here's another highlight: the bachchas. The littlest guests of the night took to the mic, impromptu, to speak of what Diwali means to them. Amidst outpourings of 'party', 'family', 'firecrackers', 'diyas', little Nishka gave it her all in her second attempt:  "We celebrate Diwali to celebrate the victory of good over evil, light over darkness. We spend time with family and have fun. I like the sweets and the sparklers."
Give her an award already.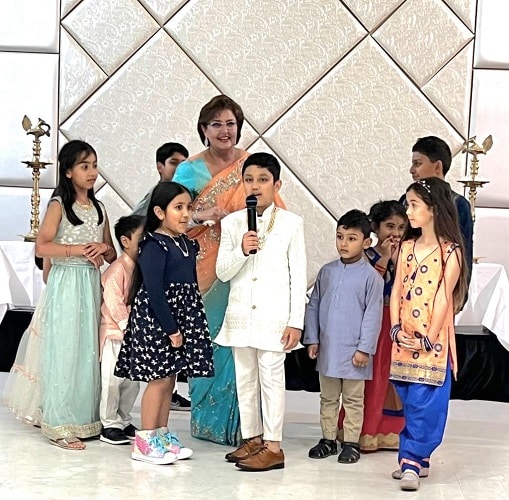 READ ALSO: AHIA celebrates silver anniversary with a silver-themed Diwali