Get into the spirit of the festival with music to match your colourful mood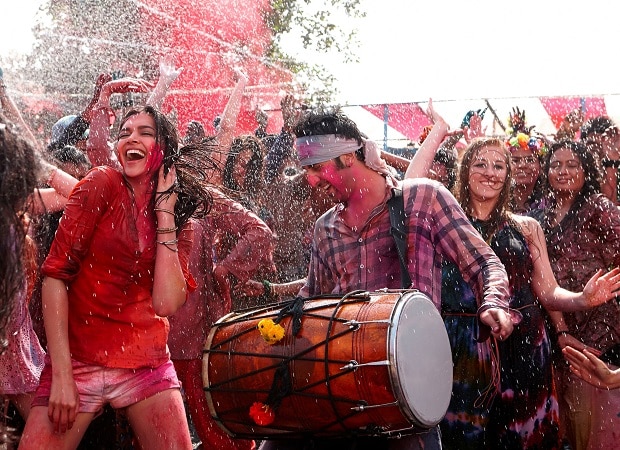 What can I say about Holi that hasn't already been said?
What can I say about anything really, that hasn't already been said?
A little, but I shall try.
As a child, I loved Holi. So many crazy memories, the sweet smelling gulaal, the cool water on a warm, sunny day and weirdly enough, the hysterical running like my life depended on it!
I remember begging random kids at school to "please, please throw gulaal on me!" whilst also supplying them with my own gulaal and pichkari.
I'm sure a lot of us did these hilarious, mental things when we were young, but as we grow older, we mess it up. We gradually become very lazy about many things, but festivals in particular.
We feel we have 'grown-up' and therefore have grown out of these silly games we used to play as kids. I guess a lot of us become more comfortable just watching the kids have a blast, and make mental notes of which corners we will have to clean, and how long it might take.
Lame, I know!
So, all my fellow 'grown-ups' out there, if you think you've outgrown the giggling over funny faces and running behind friends with a squirt gun; if you think you're too old for spending a night filling hundreds of water balloons or jumping in a pool filled with a rainbow of colours; I insist, think again! There might just be a few more Holis left in you.
Here are the top ten songs on my Holi list to get you in the mood for some gulaal fun!
10) Do me a favour let's play Holi
When the sexy Akshay Kumar calls you to play Holi in the voice of Anu Malik, is there really a choice but to say yes?
This song from Waqt is the perfect number to get you off your bum and start taking Holi fun a little more seriously.
9) Holi song Oye hoye pyar ho gaya
Holi wale din bullet da
Silencer hai lah leya,
Ni main tadke tadke,
Lightan te chalaan bhi kra leya
Teri gori gal utte das kehda rang lawa
Tere beli di hai zid
Tere yaar di hai zid
Holi tere naal manawa.
Yes, those are the lyrics to your next favourite Holi song.
You're welcome!
8) Ik Junoon
This song from Zindagi na milegi dobara is the chemical free Holi for the sensitive skin kids! Hundreds of happy strangers on the streets armed with tomatoes in Spain celebrating a festival so close to our hearts with just as much madness. This song also reminds us that no matter who we are, where we were born or what languages we speak, we're all really not that different!
7) Ey gori – Delhi Heights
Another recent number that's been added to the list of happy Holi songs has some great advice too. Keep it fun, don't be shy and throw some colour around! After all, "Aaj ke din masti na jurm ji!"
6) Holi ke din dil
Holi kab hai ? Kab Hai holi? Kab!? Hohohehehahaha
Yeah, no Holi list in the past, present or future is ever going be legit till this epic musical from Sholay is on it!
5) Ek ladki ne mujhpe
This upbeat Holi song combined with the jhintak Govinda moves takes your dancing experience to another level. This one is for all the desi tapories out there!
4) Holi re
This is the perfect song for a boys versus girls dance off at Holi! The dashing Aamir Khan and charming Rani Mukhrjee pull this off with maximum masti and minimum effort.
3) Lahu mu lag gaya
This song from …Ram Leela is without a doubt, one of the sexiest Bollywood numbers ever to be made. A couple in love, just a handful of gulaal and so much magic. This one is for all the lovers out there. Don't you dare sit through this!
2) Rang barse
This song makes me blush, there's almost no need for gulaal! Two ex-lovers singing about their romance right under the noses of their current spouses, wah! This song truly encapsulates the wild abandonment of Holi.
Plus it's the most amazing Holi number, ever!
1) Balam pichkari
Thank you gods of divine tunes for bestowing us with this sprightly, zingy number! How apt for a shy and introverted Naina to let go and have fun, just in time for Holi. This song from Yeh Jawani Hai Diwani has been on all our party playlists since it was released, and now we finally get to dance to it on the day of bhang and pitckaris.